Farha is a 19-year-old student from Canada. She runs the Tumblr account thebootydiaries.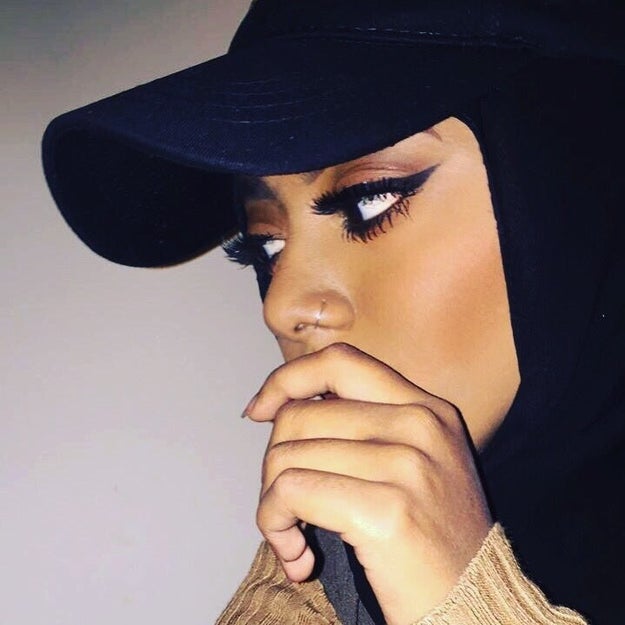 Farha
Farha recently had a message from an anonymous user on her Tumblr. The user asked Farha, "Why can't muslims tell other muslims to stop killing people?"

reddit
Farha told BuzzFeed News she initially ignored the question, as she receives a lot of hate messages online, but returned to it later when she realized "that people actually might think like that." So she returned to the question and wrote a response.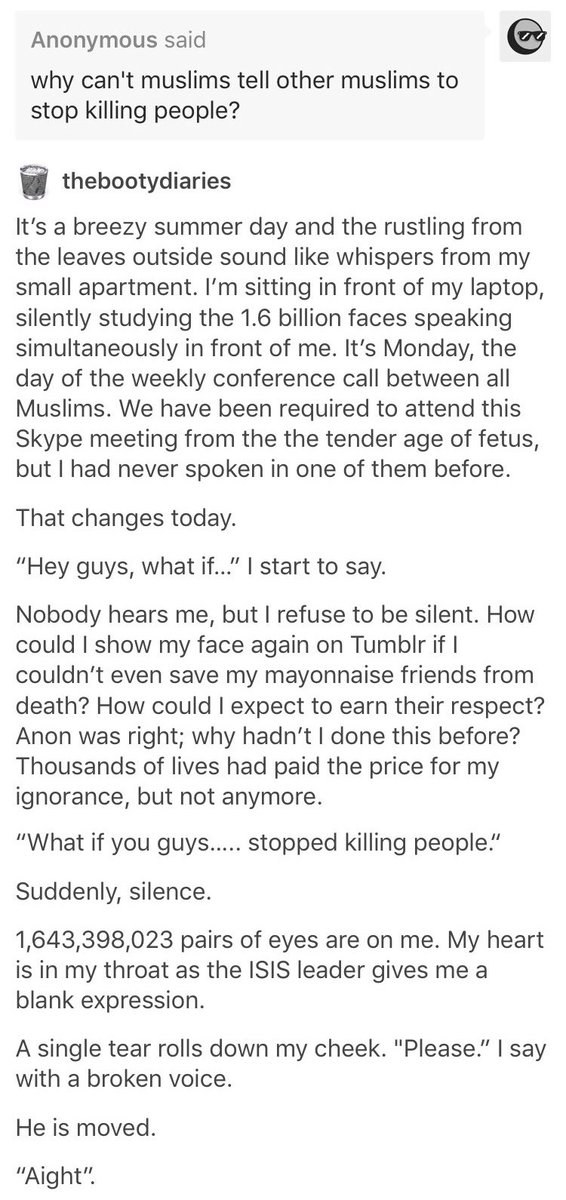 Farha